Specialists in Allergies, Asthma, Eczema, & Immunodeficiency
Specialists in Allergies, Asthma, Eczema, & Immunodeficiency
Specialists in Allergies, Asthma, Eczema, & Immunodeficiency
Specialists in Allergies, Asthma, Eczema, & Immunodeficiency
Allergy Associates of Dearborn
Allergist located in Dearborn, MI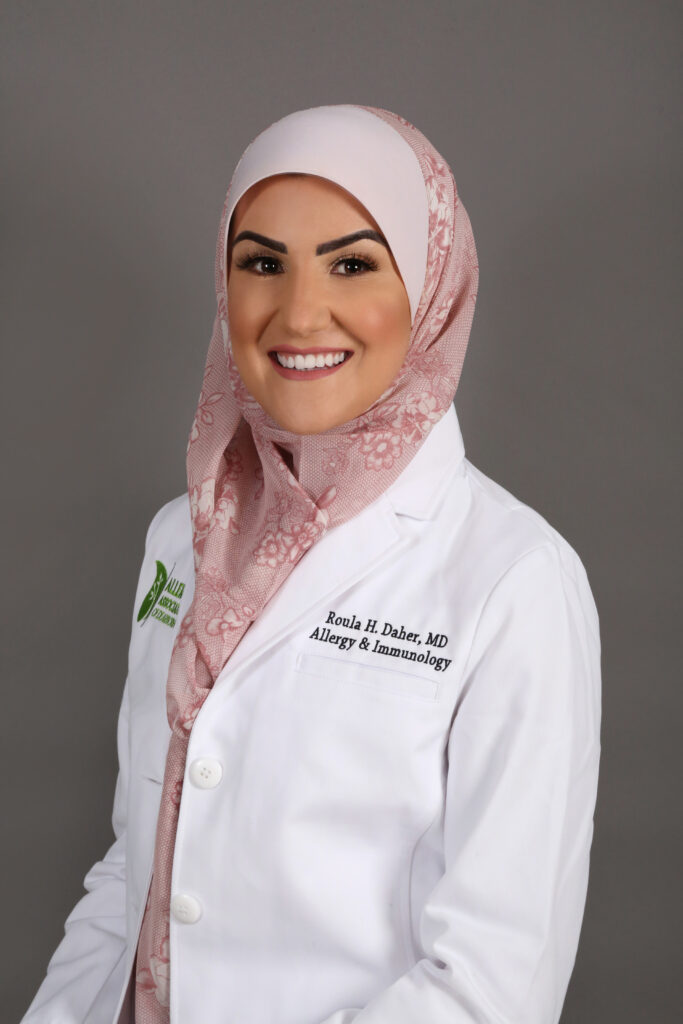 About Allergy Associates of Dearborn
Allergy Associates of Dearborn has served children and adults in the metropolitan Detroit area for more than 30 years, establishing a reputation for providing personal attention and exceptional medical care. At the office in Dearborn, Michigan, Roula Daher, MD, and the staff work closely with each patient, teaching them about their allergies or immune disorder and delivering customized treatment that supports their optimal health.
Patients can receive comprehensive allergy testing and allergy shots for all types of allergies, including allergic rhinitis (hay fever) and pet, medication, dust, mold, and food allergies. The staff also treats eczema, contact dermatitis, and chronic sinus infections, and helps patients get prompt relief from itchy problems like hives and angioedema.
Dr. Daher also specializes in treating asthma, both in children and adults. Having trained as a pediatrician before specializing in allergies and immunology, Dr. Daher enjoys working with children. Her natural ability to connect with and reassure even the youngest patients helps them overcome their anxiety and encourages cooperation with ongoing treatments.
Primary immunodeficiency diseases represent a broad range of complex conditions that require the expertise and experience of an immunologist like Dr. Daher. While these conditions are known for causing recurring infections, their symptoms can also mimic allergies and asthma, making the team at Allergy Associates Dearborn the perfect choice for treating primary immunodeficiency diseases.
The staff at Allergy Associates of Dearborn are always available to answer your questions and schedule appointments. They currently welcome new patients and look forward to catching up with their existing patients.
To get help with allergies or immune disorders, call the office or schedule an appointment online.
At Allergy Associates Dearborn we accept most major insurance providers. If you do not see your provider listed, please call the office for more information.
Allergy Associates of Dearborn would like to welcome you to our blog. Here you will find informative and useful postings about your health and our practice.
Yikes! It's that time of year again, and we don't mean spring! It's time for itchy, watery eyes and stuffy noses. It's time for sneezing and difficulty breathing through your nose. It is allergy season!
Since a sinus infection and a cold often have similar symptoms, it can sometimes be difficult to know what's going on when you develop nasal congestion and a stuffy nose.
"Doctor took her time with me as she answered all of my questions. I highly recommend Dr. Daher to anyone looking for a great allergy specialist."
BIANE B.
"I highly recommend Dr. Daher as she is very professional and solution oriented."
ZEINAB K.
"Dr. Daher makes you feel at home and spends the time that other doctors don't. She is very patient and answers all of your questions and is great with the little ones!"
VERIFIED PATIENT